New Construction Services
New Construction Inspections
Over recent years, we have seen the quality of new construction drop dramatically, resulting in increased repairs and maintenance costs to the home owner in the early years of property ownership.  Examples include improperly applied roof materials and flashings, improperly applied  moisture barriers and house wraps, improperly sealed synthetic stucco and siding, incorrect or missing window and door flashings, and improper use of plastic pipe and sealants, to mention a few, all of which can have disastrous consequences.  For this reason, many homeowners now choose to have an independent review of new construction while it is in progress.  ProTeam Inspections whole-heartedly endorses this approach and offers inspections at different phases of the construction process to make sure that your brand new home holds no unpleasant surprises
Why Inspect New Construction?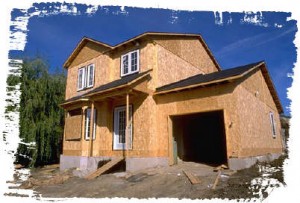 Although all reputable builders attempt to provide good quality control during the building process, shortfalls sometimes occur.  Quality control problems can arise for a variety of reasons, including overextended construction superintendents, heavy usage of subcontractors (and even sub-subcontractors), and over-reliance on city or county inspectors.  As a result, quality control can be inconsistent from one builder to another and even among homes built by the same builder.
It is for these reasons that we have developed a three-phase new construction inspection service.  This allows you to be involved in the quality control process while construction is underway.  The end result is that you have a much better idea about the quality of the product you are buying - i.e., your home.
PHASE 1: SLAB
Formwork, plumbing, reinforcement, termite treatment, moisture barrier and any other material to be embedded in the concrete is inspected while visible. Although elevation levels are not taken, a courtesy check is carried out to ensure that the elevation of the finish floor is adequate to prevent a future grading or drainage problem. Future grading or drainage problems can be host to many future major defects, such as moisture intrusion damage and increased termite risk. Slab thickness is also important but sometimes not achieved because too much fill was provided within the pour area. Slab thickness can be easily checked at this time. Some other elements inspected include:
1) Ensuring internal load bearing footers are provided and properly located.
2) Visible plumbing and drainage lines are properly laid and protected.
3) Vapor barrier properly installed and sealed at all joints and openings.
4) Proper placement and tying of concrete reinforcement bars.
5) Proper reinforcement of formwork ensuring square and plumb.
6) Trenches for footers properly cut out and clear.
7) Ensuring no visible debris or foreign material within the pour area.
8) Sample measure checks of width, length of house only.
9) Ensuring termite treatment applied prior to concrete pour.
Having the design drawing during this inspection is recommended otherwise some elements of the inspection will be more difficult to determine, resulting on the inspector drawing on his experience only.
Other Services Available
·     Complete measured survey prior to pour
·     Re-inspection of slab inspection punch list (Note: must be before concrete pour).
Our phase-1 slab inspection will provide the quality control you need to secure a proper start to your new home.
PHASE 2:  FRAME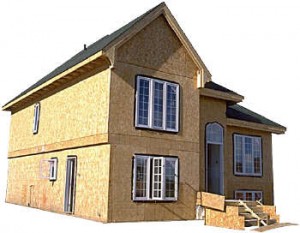 Inspection of the building shell before the application of finishes, enables us examine in detail the structure of the property. The entire house is inspected on a room by room basis. All trusses are checked for compliance with the design engineering documents, including onsite truss repairs. Other elements inspected include framework, support beams, hurricane resistance, electrical and plumbing fixtures and roof venting to mention a few. Where deficiencies are noted, such as poor construction details,  recommendations for upgrading are made. Common deficiencies include missing or unsecured hurricane straps/bolts, missing sheer walls, improperly nailed wall sheathing or siding, missing flashings, inadequately secured or altered trusses, improper framework, missing beams, undersized or overspan beams or roof members, improperly installed stucco, inadequately sealed windows, missing roof vents pinched electrical wires due to framework railing. To take full advantage of this part of our inspection service it is advisable to have the design drawings and builder's engineering document available at this inspection.
Other Services Available Re-inspection of frame inspection punch list. (Note: should be carried out before drywall application if possible.)
PHASE 3: FINAL
Our final inspection is carried out prior to closing when all fixtures and finishes are in place and electricity and water is on. All systems are checked, including structure, exterior, roof, floors, ceilings, air conditioning, electrical, plumbing, appliances etc. Examples of deficiencies include missing roof insulation, inadequately sealed window and stucco details, poorly installed soffit, fascias and eave drip, air conditioning duct leakage, poorly installed stucco/siding, poor yard drainage, uncut roof vent openings, improper circuit breaker protection, mismatched circuit breakers and improperly wired switches/receptacles to mention a few.